In my final year at Mudgee High School, where at the time I was mostly an A-grade student, I was involved in a motor vehicle accident which resulted in me being in a coma for three months with significant frontal lobe damage. I was the driver of the vehicle.
My prognosis for ever regaining consciousness was not good – I was never supposed to walk again, my cognitive ability was forecast to be significantly impaired and as a consequence, my life was going to be mainly in the hands of carers.
With love, diligence, faith and enormous medical intervention from surgery to rehabilitation programmes I have subsequently graduated from university, I am mobile but mildly unsteady at times, I drive, I have good cognition though a bit slower than what would be considered normal, I am married with two beautiful children and though not currently employed have a "near" normal life.
During this journey of recovery, I have kept notes of significant key points of my physical and mental well-being.
Subsequently, I have written a book that describes this journey in terms that reflect my efforts and achievements, my moods – ups and downs, the monetary, physical and mental cost to others, the extraordinary help from others and the support of my faith and much more.
It is a story of hope! It does not play on the negatives but highlights the costs which a moment in time that can impact all of us. It is an inducement, an encouragement to others particularly in the age group referred to above, to think before they act. I have no reason to believe that I did not think the moment before my accident but it still happened to me.
I would like to make this book available to everyone at a nominal cost so that others may be saved from having my journey. Even if it influences one person and saves them from the trauma that I and others have experienced, in my opinion, it would be worth every cent.
There are many books written at the scientific and academic level – it is the simplicity and limitations that I have which come through in my dissertation that may just supplement and/or enhance the message that I believe young people need to hear as they progress to early adulthood and the joys that can offer if they make the right decisions now.
If anyone is interested in my book, you can click here or on the image below to go to my store on payhip.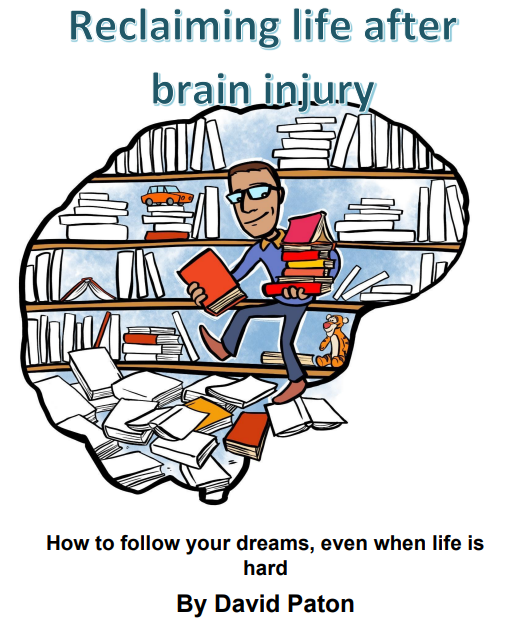 Thanks for your support,
Dave