I have written a book about the recovery journey that I have had to travel since a severe car crash where I was almost killed. It details the steps involved in my recovery, from the crash until today and I really want them to be of some use to you, whether that may be from:
Inspiration from the hurdles that I had to overcome, may inspire you to tackle obstacles in your life.
Or
Ideas of therapies that helped me that may help you or your loved one further recover.
Or
Because I have had a brain injury, I struggle with thinking of new ideas so maybe or probably, there might be another reason that I have not thought of. 😁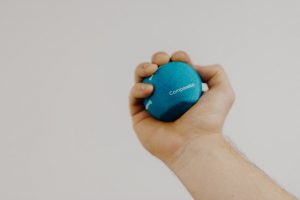 You could experience trauma in your life to learn everything that I have learned or you can take a shortcut. This shortcut is where I have taken all the pain and you get all the gain. In other words, buy my book and you will learn the life lessons I have learnt by being almost killed, without you needing to go through what I did to learn them.
I truly believe that the content and the life lessons contained within this ebook are very valuable. I think anyone would much rather pay money for these life lessons instead of almost paying for them with their life, just as I did. Because I have a servant's heart, I want to make it accessible for everyone in need of it, so I don't want money to be something that prevents any of those people from buying it.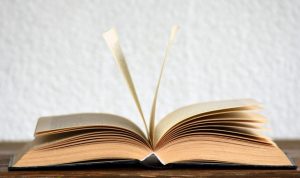 Therefore, I'm not going to sell it for a price that it is worth as many people are not able to pay that much, I am selling it for $17 AUD. As I live in Australia, the prices are all in Australian dollars. You can pay $17 or if anyone wants to and is able to pay anything over $17, the payment gateway I am using allows the purchaser to name the price that they want to pay, $17 or above. I greatly appreciate whatever you decide to give me for the book!
The story is about 19,000 words long so I have also recorded myself speaking it.  If you don't have time to read 19,000 words, then you may prefer to listen to it. I am selling the audio file (mp3), for $27. Same as with the pdf above, if anyone would like to pay anything over $27, I would again, greatly appreciate any amount you give me for the audio recording.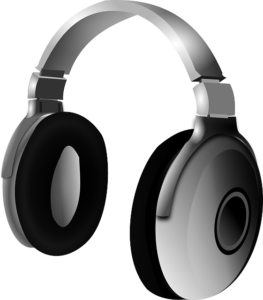 Then if anyone wants to pay $6 more than the audio recording, they can get both. As with the above items, you can also pay what you think it is worth and I also appreciate whatever you give me for the set.
People might think that the amount I am asking for my book and audio recording is too high but please consider the facts.
The story took me 2 1/2 years to write.
Research has shown that it takes significantly more energy for a person who has suffered a brain injury just to get through a day compared to a person who does not have a brain injury.
Writing a book takes much more energy than just getting through every day.
This means that the energy it took me to write my book was most likely much greater than what it would take anyone without an injury like mine to write an equivalent book.
My wife tells me that I spent hundreds of hours on my story over the 2 1/2 years.
I wanted to price my book relative to what I had to go through, (being almost killed) to gain the wisdom and vital life lessons that I share in my book. 
If you have any questions or comments, feel free to leave them below. To find them, scroll down to below the copyright notice. I will be more than happy to help you out or point you in the right direction if I can. I would prefer if you could leave comments at the bottom of this page instead of emailing me as other people may have the same question and reading my reply to the comment may answer their question.      
Click on the big red button below to go to my store on payhip where you can buy my story in various formats. In addition, below is a list of items that I believe could be very useful to readers and I have also added them to my store on payhip. I will periodically update this list as I add more resources. 🙂 
I have created an ebook that is called Fight Your Fears. It contains 10 proven strategies for overcoming worry and anxiety.
There is an ebook containing 10 motivational hacks from successful people. 
Click here to be INSPIRED to overcome obstacles in YOUR life
I have also written a short summary of my journey that you can read here before you buy my book.
If anyone would like to subscribe to my website, they will get notified of any future releases. If you want to subscribe, keep scrolling to the bottom of the page.
I have plans to publish future editions of my book, which will have extra features to increase the usefulness to those living with a brain injury and their carers. If you subscribe, I will let you know when it is ready. To do so, scroll down to the bottom of the page. You will need to enter your name and email into the 2 fields that are above a subscribe button. Don't forget that you will be sent an email to confirm your subscription to my site. 
If you don't see the confirmation email in your inbox, you will need to go into the spam folder of your email account and move an email from my site, such as the confirmation email, to your inbox. After you do this, open the email and confirm your subscription but don't delete this email and this should create rules that mean other emails from my site should go to your inbox and not go to the spam folder.
Another thing you can do to make sure you get my emails is add my email address to your address book. My address is [email protected] for anyone that wants to do that. 
If you are having trouble, email me at [email protected]
Thanks everyone,
David Paton
© David Paton 2022
Copyright notice. All materials contained within this website (including any material that is downloadable) are protected by Australian copyright law and may not be reproduced, distributed, transmitted, displayed, published, or broadcast without the permission of the copyright owner.