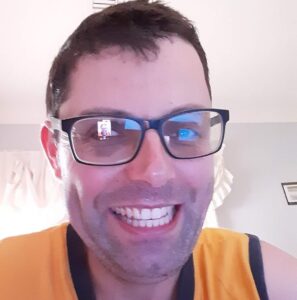 🌟 Experience the Power of Resilience: A Journey of Hope and Transformation 🌟
Are you seeking a source of strength, hope, and inspiration? Dive into a powerful story that resonates with caregivers, brain injury survivors, and anyone in search of a brighter path.
🚗 Unveil the Unseen: 🚗
Imagine the impact of a severe car crash, forever altering your reality with an incredibly severe, traumatic brain injury. Now imagine not just surviving, but thriving in the face of such adversity.
💡 A Guiding Light: 💡
This isn't just a story—it's a guiding light for those navigating the challenges of brain injury, for caregivers who provide unwavering support, and for anyone in need of a spark of inspiration.
🌄 Key Takeaways: 🌄
🌈 Strength Amidst Struggle: Witness the remarkable journey from turmoil to triumph, and learn how strength can flourish even in the face of the most trying circumstances.
⚡ A Beacon of Resilience: Discover the incredible power of resilience, as the story navigates the intricacies of recovery, showing the world that hope and transformation are possible.
🎯 Empowerment through Adversity: Gain insights into how to empower yourself or your loved one, and find ways to transform challenges into stepping stones toward growth.
🔥 Ignite Your Inspiration: Delve into a narrative that echoes the shared struggles we all face, and let its fire of motivation guide you through your own journey.
🌟 Elevate Your Path: 🌟
This isn't just a story—it's a lifeline for caregivers seeking solace and understanding, for brain injury survivors striving for strength, and for anyone seeking to infuse their life with inspiration.
Ready to Embrace Transformation? Begin Your Journey Today or read below to discover the exclusive bonuses I offer with my book.
My name is Dave and I have written a book about my recovery from a traumatic brain injury, caused by a car accident. I understand that living with a brain injury, not only affects you but also affects everyone living around you. I initially wrote my book to help those people but I think that it can help everyone with the wisdom I share.
Here is a picture of my book.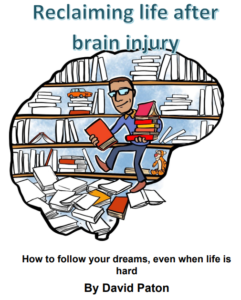 One way in which my story will help brain-injured people is by giving them or their carers hope that things can improve and ideas on how to further their recovery. 
My story is also inspirational as I have demonstrated throughout my recovery that great things can be achieved by persisting and not giving up, so using that element, the book could help everyone as we all need a little push in the right direction at times in our lives.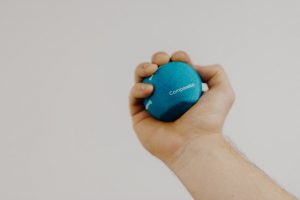 Here are the facts surrounding the creation of my story. 
The story took me 2 1/2 years to write.
Research has shown that it takes significantly more energy for a person who has suffered a brain injury just to get through a day compared to a person who does not have a brain injury.
Writing a book takes much more energy than just getting through a day.
This means that the energy it took me to write my book was most likely much greater than what it would take anyone without an injury like mine to write an equivalent book.
My wife tells me that I spent hundreds of hours on my story over the 2 1/2 years.
As you can see, I put all of this time and effort into writing my story but I have a servant's heart so I wanted to do everything in my power to make the information and vital life lessons contained inside my book as accessible to as many people as possible.
Therefore, I am not charging people relative to what it took me to create it.
The pdf is $7

The pdf and an audio recording of me speaking my story is $17

The epub file is $23

Please read further as I will let you know about some exclusive bonuses I have provided with the above items. 
If anyone thinks the time I have spent creating this book or even the effort that was needed to write it is worth more than $7 for the pdf, $17 for the pdf and audio file, or $23 for the epub file, the payment gateway I am using allows buyers to name the price that they want to pay, $7/$17/$23 or above. 
I appreciate whatever you decide to give me for my story.
If you purchase the pdf today, I will throw in some bonuses that are time-limited, meaning I will be removing them soon:
An ebook called Inspirational Ideas – Get Inspired and Empowered with the Most Inspiring Thoughts and Wisdom of the Century.
An ebook called 10 Motivational Hacks From Successful People. 

13 pictures and wallpapers of motivational quotes from famous people. You can print them, make them your computer wallpaper or share them to help inspire you and others to persist and overcome anything holding you back in your life. 
If you purchase the pdf and audio recording today, I will throw in some different bonuses:
An ebook called 5 Ways to Boost your Self-Confidence Instantly. 
An ebook called Mind and Motivation. Motivation is an extremely important factor in life and must not be forgotten, especially in times of trouble. 
If you purchase the epub file today, I will throw in some extra bonuses:
A Top 20 Brain foods, weekly meal planner 

A report called

KEEP YOUR BRAIN HEALTHY in Just 10 Minutes Each D

ay

An ebook called Fight your Fears – 10 proven techniques for overcoming worry and anxiety.
You could experience trauma in your life to learn everything that I have learned or you can take the shortcut.
This shortcut is where I have taken all the pain and you get all the gain.
In other words, buy my book and you will learn the life lessons I have learned by being almost killed, without you needing to go through what I did to learn them.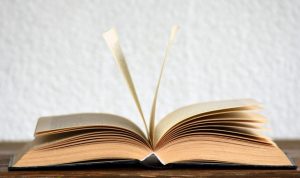 Don't forget to check out my page of free stuff. I have even made a free mini-course called "Persisting through hard times". You can access it by clicking free stuff from the menu at the top of the page or by clicking here. 
If you have any questions or comments, feel free to leave them near the bottom of the page.
Click on the big green button below to go to my store on Payhip where you can buy my story. 
When going through the checkout on Payhip, look out for any discounts on additional items regarding my story. 
I have received a lot of support over the years from Synapse, which is Australia's brain injury organisation. If you would like to check out their website, click here.
Click here to be INSPIRED to overcome obstacles in YOUR life
I have also written a short summary of my journey that you can read here before you buy my book.
If anyone would like to subscribe to my website, they will get notified of any future releases. If you want to subscribe, keep scrolling to the bottom of the page.
I have plans to publish future editions of my book, which will have extra features to increase the usefulness to those living with a brain injury and their carers. If you subscribe, I will let you know when it is ready. To do so, scroll down to the bottom of the page. You will need to enter your name and email into the 2 fields that are above a subscribe button. Don't forget that you will be sent an email to confirm your subscription to my site. 
If you don't see the confirmation email in your inbox, you will need to go into the spam folder of your email account and move an email from my site, such as the confirmation email, to your inbox. After you do this, open the email and confirm your subscription but don't delete this email and this should create rules that mean other emails from my site should go to your inbox and not go to the spam folder.
Another thing you can do to make sure you get my emails is add my email address to your address book. My address is [email protected] for anyone that wants to do that. 
If you are having trouble or would like to contact me, email me at [email protected]
Thanks everyone,
David Paton
[spbsm-share-buttons]
© David Paton 2022
Copyright notice. All materials contained within this website (including any material that is downloadable) are protected by Australian copyright law and may not be reproduced, distributed, transmitted, displayed, published, or broadcast without the permission of the copyright owner.